Really? At LAX?. Daniels Bistro + Bar featuring California-Inspired Cuisine, Beer, Wine, Specialty Cocktails and 100% Organic Certified coffee and espresso drinks. Awesome food, awesome service!

Daniels Bistro + Bar; the new Destination at LAX!
A chic new restaurant that stands as a beacon, inviting those who are waiting for passengers and travelers arriving into Los Angeles on international flights to experience something new. The Bistro's California menu offers something for everyone: freshly prepared breakfast; paninis; specialty sandwiches; pizza; a variety of fresh salads; handmade crepes and scrumptious desserts. The Bistro's Espresso Bar features "Velvet Hammer" and other specialty coffee and espresso drinks made from beans roasted exclusively for Daniels Bistro.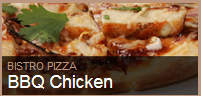 We are so proud of our Bistro Pizza. Made fresh on the spot with the best and the freshest ingredients. And what goes well with pizza? Beer! Draft or bottled? Your choice.
---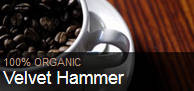 Daniels' unique custom blend 100% Certified Organic Coffee is simply amazing. Amazing smooth flavor without the burned taste. We call our signature coffee "Velvet Hammer". Come sip a cup and taste for yourself! You will be an instant Addict! We also pride ourselves of all the espresso base beverages, especially our selection of Expresso Shooters.